Quite often people ask me what it's like to live in Skye. It's actually quite hard to explain or describe but the Village Shop (just a hop, skip and a three mile jaunt down the road) provides an excellent illustration. Bought by the local community just before the pandemic the shop has become a centre for the community. A stumpy little white building from the outside, inside it is full of the most amazing things. I cook a lot but I'd never used, or even heard of Ras El Hanout, now I chuck into pretty much everything.
It is run by a mixture of volunteers and paid workers, all local and all ready to help you pick some good stuff for your sandwiches (if you've resisted Elanor's packed lunch option) , some local beer or gin or some of the most extra ordinary hot snax you've ever encountered (apparently they're off of TikTok , all I know is that they are addictive and possibly dissolve the inside of your mouth).
The ethos of the shop is sustainability, whether you use the filling stations for your macaroni, buy one of the ethical and chic bags (designed by Ash who works in the shop – and is also responsible for the Takis – not all heroes wear capes) or try one of the shampoo/conditioner bars you're doing a tiny bit to help recover our planet. And lots of tiny bits in lots of tiny shops makes a difference.
So, yes, we are very proud of the Carbost Community Shop. And tomorrow I get my training so I can be a 'substitute till lady* when people are away. I'm really quite excited.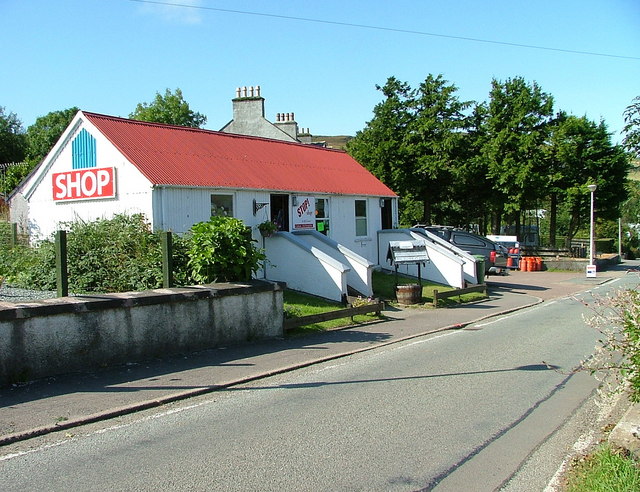 0